Your. Own. Training platform.
Systematic training management for completeness, transparency and traceability in corporate education and training.
Digital solution for medium-sized businesses – no over-engineering
Easy operation
Digitale Lösung für den Mittelstand – kein Over-Engineering
Strong partnership
Support from our experts with methodological expertise and extensive industry experience
That which is necessary
We deliver what medium-sized businesses need. No over-engineering, but pragmatic solutions
Only what the customer needs
Create e-learnings yourself, buy standard e-learnings from us or have us create trainings for you
Only what the customer needs
Systematic, traceable training management
One platform for all operational training activities
Structured employee induction
Simplification of a uniform training / education level
Clean documentation for ISO 9001 and EN 9100
Contemporary component of knowledge management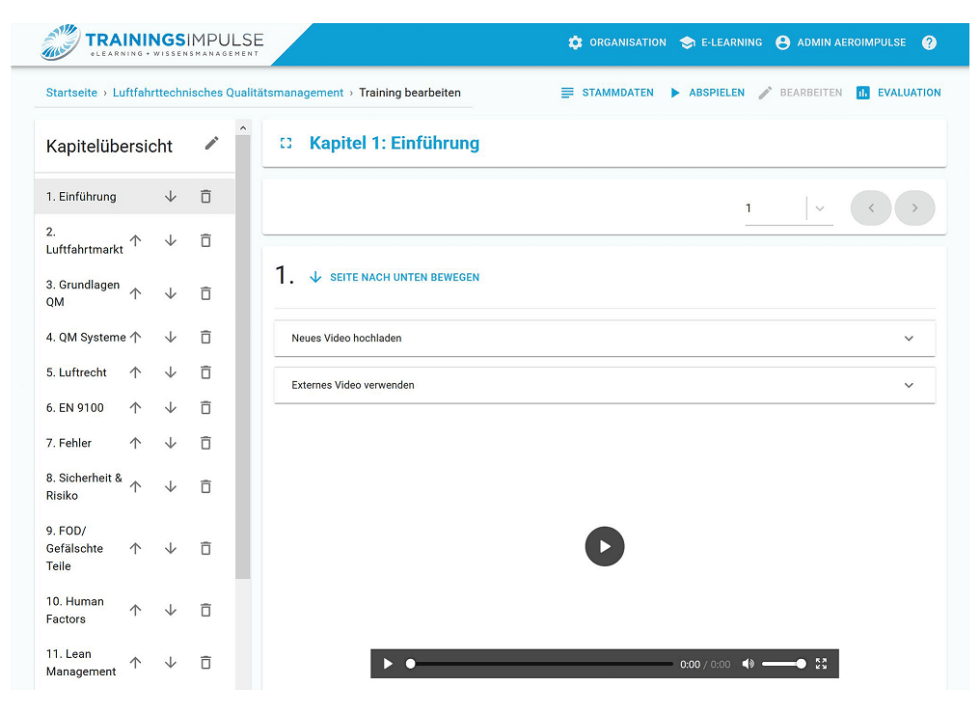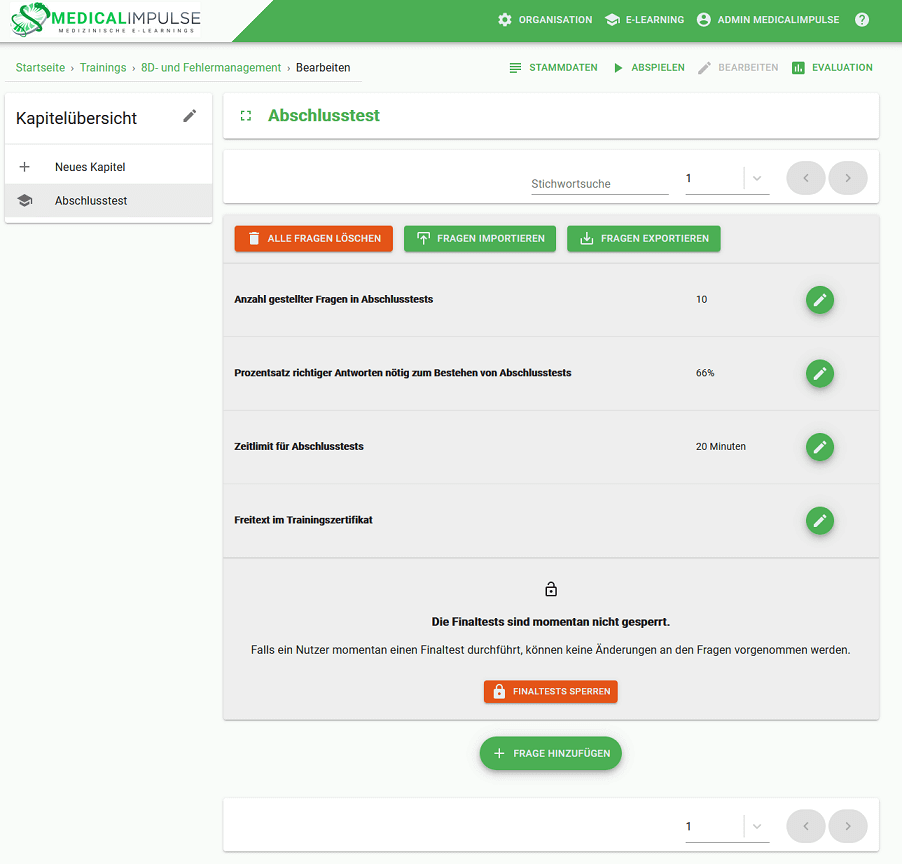 Create users manually or via Excel import – with or without email
Create user groups for teams and departments
Assignment of trainings
Authorizations for administrators, mentors + trainers as well as users
Progress control on user level incl. xls export function
Automatic notifications and reminders
Create content yourself
Easy integration of slide sets and videos
Subdivision of the training into sections possible
Create tests + question pool yourself
Define pass limits and time limits for tests
Define effectiveness checks
Automatic certificates via eMail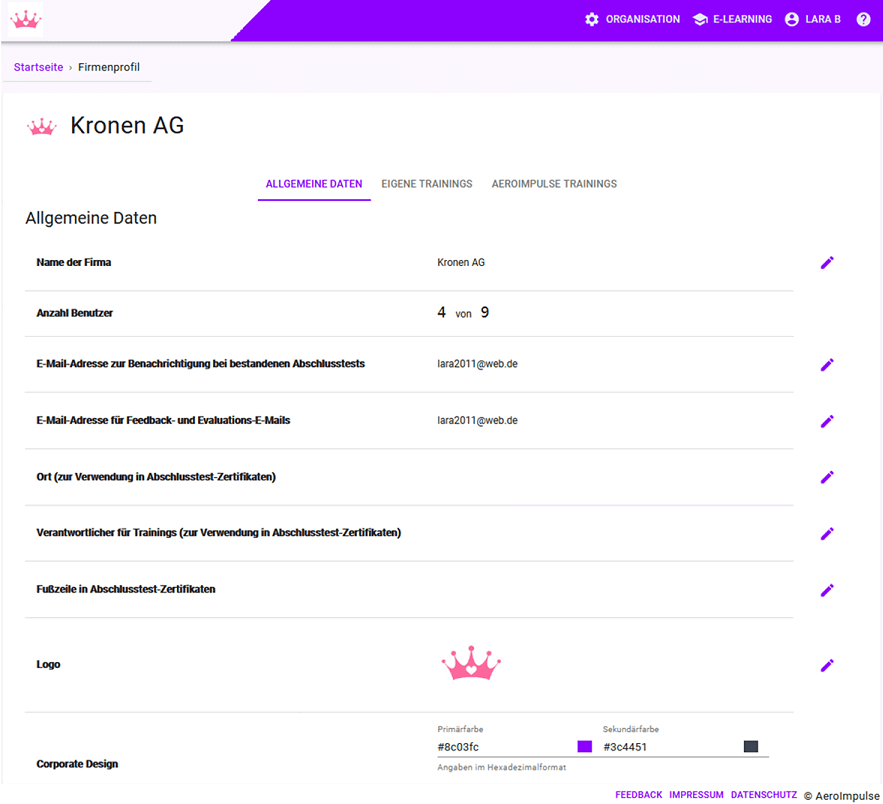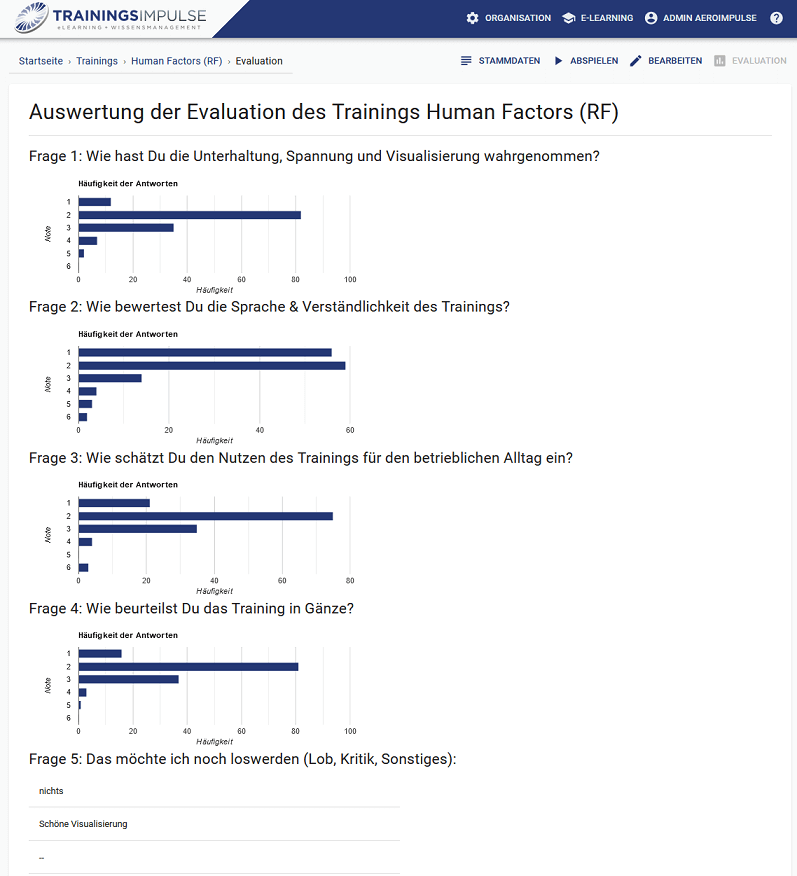 Anytime learning – learn regardless of time and place
On PCs, tablets and smartphones
For all employees – with or without email account
External links can be integrated (e.g. Youtube videos)
In your corporate design
Scalable in users, trainings and permissions
Flexible extensions possible – new functions on request
Are you interested in our training platform?
For more information or to obtain a no-obligation volume discount quote, contact:
To the contact form
And this is how it works…
I.
Step 1
Nehmen Sie Kontakt mit uns auf. Informieren Sie sich über die Leistungsfähigkeit unserer E-Learning Plattform und staunen Sie über die einfache Bedienbarkeit.
II.
Step 2
Nach Freischaltung konfigurieren wir gemeinsam mit Ihnen die Trainingsplattform. Gerne erklären wir Ihnen der Einfachheit halber auch persönlich kurz den Aufbau & die Funktionen.
III.
Step 3
Willkommen an Bord! Legen Sie Mitarbeiter an, erstellen oder laden Sie Trainings hoch, erstellen Sie Abschlusstests und Trainingspläne, die Sie dann Ihren Kollegen zuweisen.
IV.
Step 4
Los geht`s! Lassen Sie Ihre Mitarbeiter trainieren und verfolgen Sie deren Fortschritte, lassen Sie sich per Mail über Fristen & Abschlüsse informieren! Den Rest macht die Plattform.
Human Factors Classroom Training?
EASA Part 21J Classroom training?
EN 9100: 2018 Classroom training?
Do you already know our books on technical aviation management?