8D and error management e-learning
Multimedia e-learning for industry and maintenance – even outside aviation.
Maximum flexibility through digital learning
Dealing with errors is part of everyday business. Mostly, however, these are corrected "quickly, quickly" and without structure. Sustainability is out of the question. Our high-quality web-based training explains in video-animated clips the basics of 8D reporting and error management, how to deal with errors, and methods of error evaluation and root cause analysis. This is a prerequisite for eliminating errors in a well thought-out and long-term manner.
Our online training is aimed at employees in quality management, support positions and lower management levels. The users learn basic knowledge and fundamental method competence, so that they are able to work through audit findings independently, as well as to find and sustainably eliminate the causes of errors.
With our web-based training, you create flexibility through free time allocation and reduced working time requirements compared to classroom training due to compressed content transfer.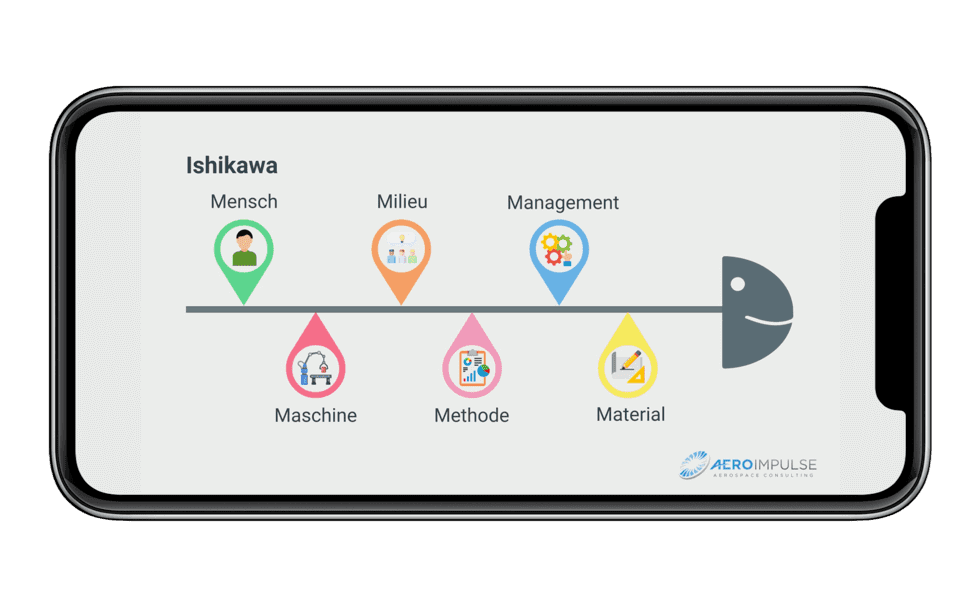 Core data
Duration: approx. 80 min, 6 chapters
Easy to play, video-animated e-learning with professional dubbing
Automatic certificate dispatch after successful test
Request for proposal & ask for volume discounts
Target group
QM staff + staff positions
Employees who have to process audit findings
Specialists and managers from administration and production
Also suitable for employees from other industries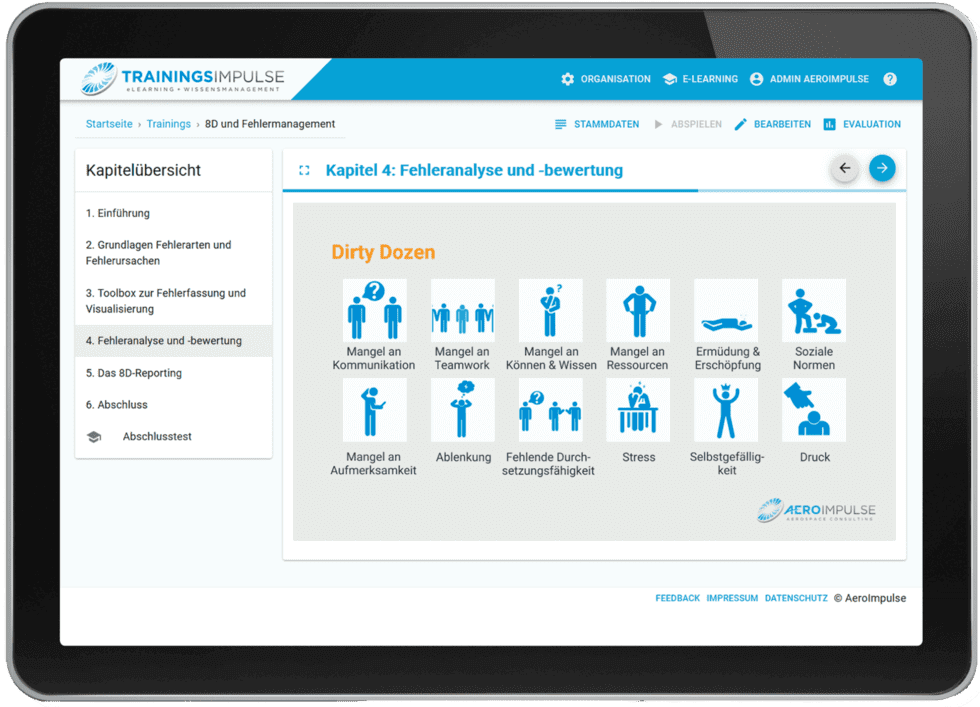 Structure
Describes the process of defect detection and analysis
Focuses on root cause analysis and 8D reporting
Multiple choice final exam with 12 questions from large question pool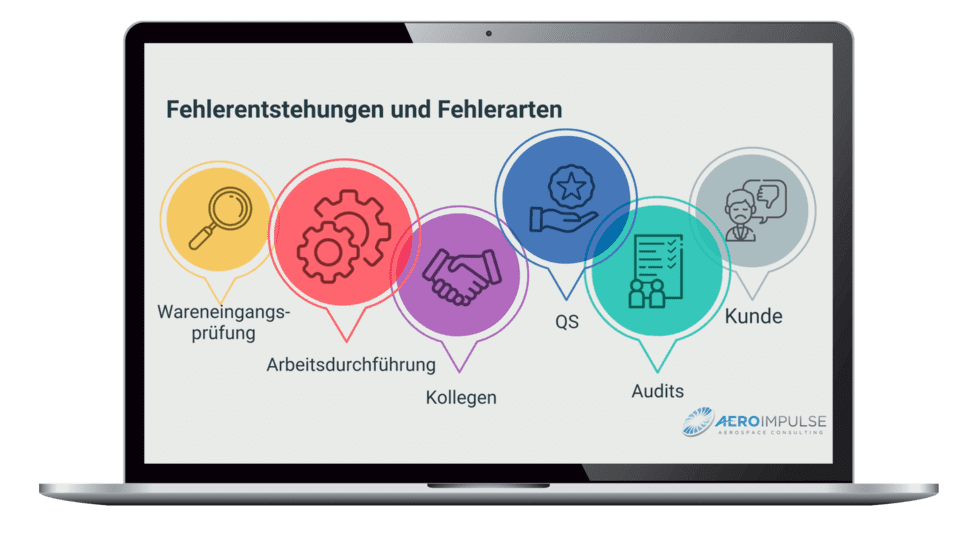 Targets
Understanding of defect classification and causes of defects.
Knowledge of tools + methods for defect identification, visualization + root cause analysis.
Knowledge of the process of defect handling according to the 8D approach
Be able to process 8D reports independently
Are you interested in our e-learning?
For more information or to obtain a no-obligation volume discount quote, contact:
To the contact form
Our e-learning on 8D and defect management provides an overview of the most important aspects in this process. It gives new employees an insight into the basic expectations of modern defect recording and analysis.
This e-learning is particularly suitable for refreshers, in preparation for or as a supplement to continuation training.
Introduction
Basics of defect types and causes
Defect recording and visualization
Defect analysis and evaluation
The 8D Reporting
Conclusion defect reporting
More trainings from our portfolio
Human Factors Classroom Training?
EASA Part 21J Classroom training?
EN9100: 2018 Classroom training?
Do you already know our books on technical aviation management?