Audit tool from professionals for professionals
Tool for the structured execution of audits. Suitable for all sets of rules and internal standards. Characteristics are simplicity, practicability and no internet dependency during the audit.
Audit implementation and
Audit documentation made easy
Auditing can be a powerful tool. The prerequisite is a qualified auditor and a tool that helps keep track of everything.
The AeroImpulse audit tool supports auditors in carrying out audits systematically, regardless of the rules and regulations. It allows auditing either by standards chapter or by process. Colored markings and percentages show the audit progress. The final report is generated automatically and contains an evaluation matrix of the auditor.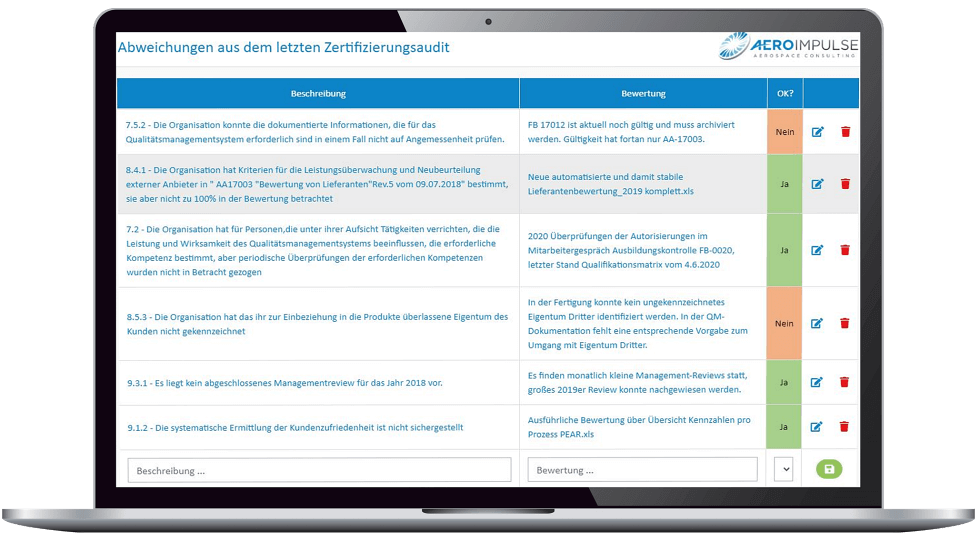 Many functions
Clear navigation and easy control through the audit tool
Automatic creation of the audit report (de/eng)
Own evaluation sections for KPI target achievement + processing of findings from previous audit
Summarized evaluation matrix for all important processes
Export of PDF reports and Excel work files
For internal or supplier audits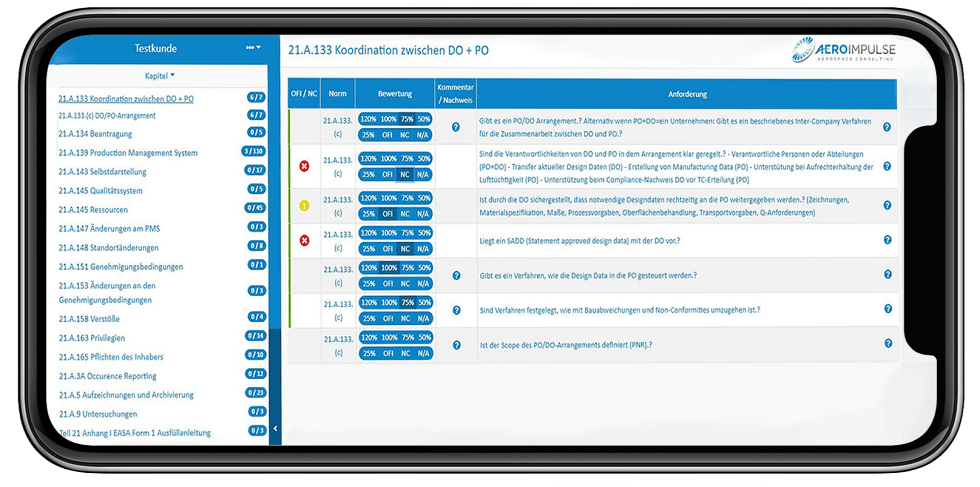 Simple audit and rules management
Incl. audit planning, plan creation by free text or selection from dropdown menu
Easy access to old audits
Unlimited creation of new rule sets
Add new sets of rules easily via Excel upload
Import and export projects
Copy audit master data from old projects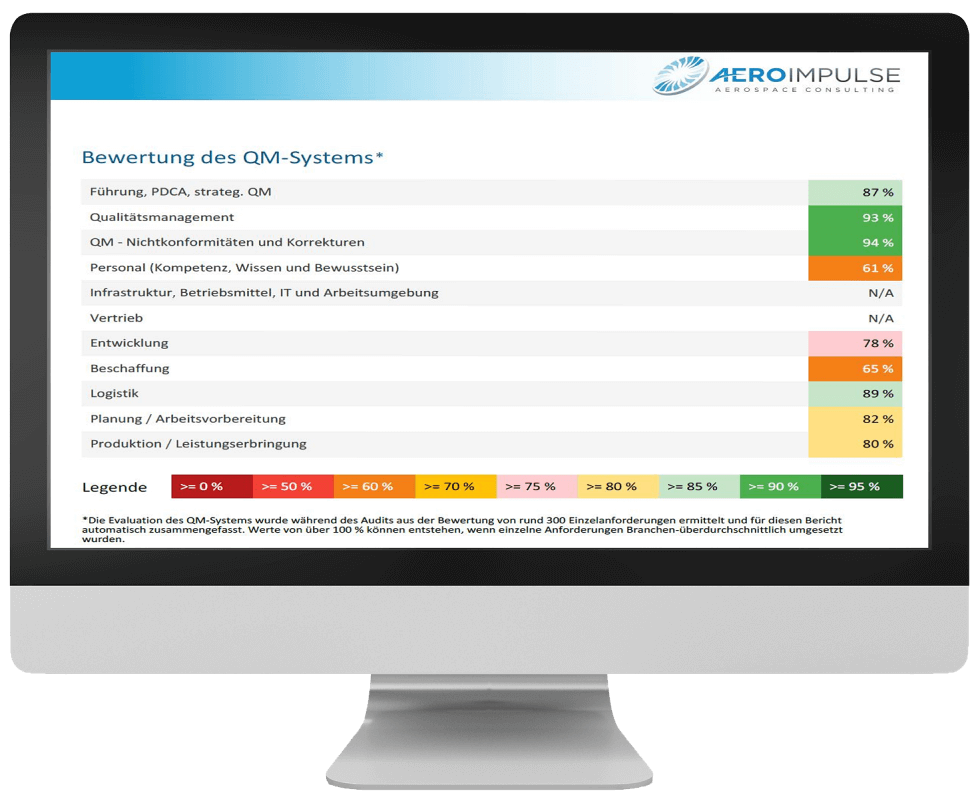 Simple audit execution
Evaluation by simply clicking through the requirements
Flexibly store evidence or view expected evidence
Sort audit questions by rule chapters or areas/processes
Progress bar for status determination
Generate audit report at the push of a button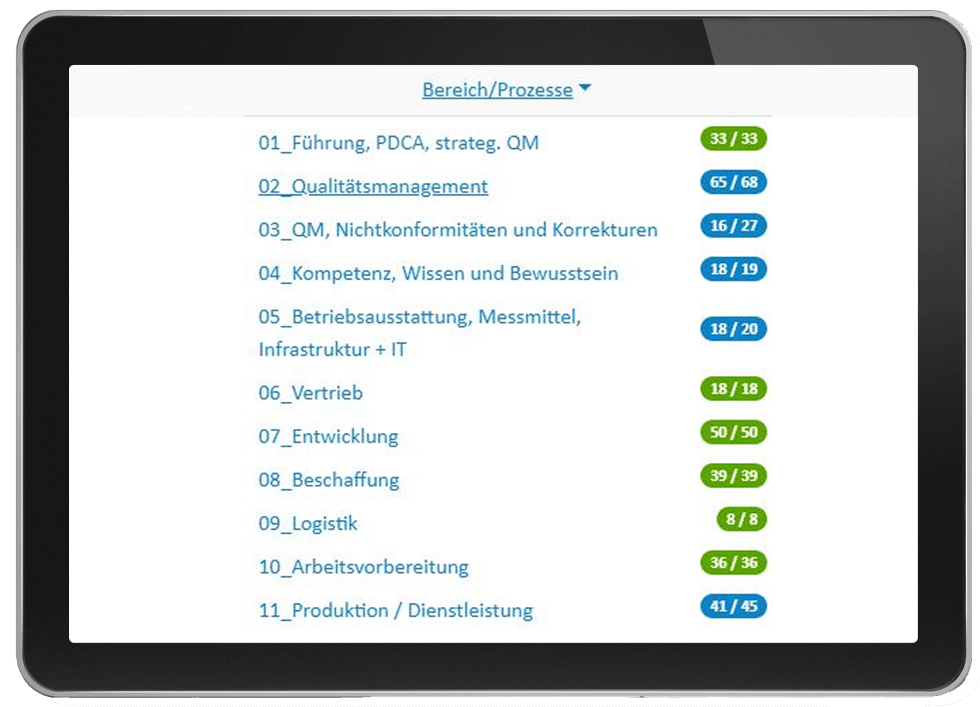 Targets
Flexible usability across many control systems
Simple operability
Clear reporting suitable for work and management level
Works without internet in workshops & remote audit locations
Are you interested in our audit tool?
For more information or to obtain a no-obligation volume discount quote, contact:
To the contact form
Do you already know our books on technical aviation management?